High-quality Painted mild steel bin and chassis construction is a welded construction made of sheet metal and plate while the chassis is constructed of a high grade tubing to offer addition strength and flex during operation.
Hitch Safety Chain is a precautionary measure taken in case the hitch, hitch bolts or tractor drawbar breaks during operation.
A robust parking jack makes for easy hitching and detachment of the machine before and after operation.
S-design Drawbar allows for a sharper turning circle ensuring greater and more streamlined movability.
Integrated Steel Grid is able to remove foreign objects 65mm in diameter and bigger that, cause damage to the spreading mechanisms.
3CR12 bin construction has a greater life span than that of Mild Steel and is used with mildly corrosive materials and in wetter climates where rust and corrosion is common.
304 stainless steel bin construction is used mostly in coastal regions where highly corrosive materials are being applied.  (304 Stainless Steel lasts up to 20 times longer than mild steel.)
Stand-alone hydraulic power-pack is used to   supply sufficient oil flow to the various hydraulics on the machine should the tractor's hydraulics be insufficient.
Rear Belt Attachment is an ideal solution for band placement.
Orchard/Vineyard Spreading Kit is used to deflect material underneath trees and vines without distributing material directly behind the machine where it is not needed.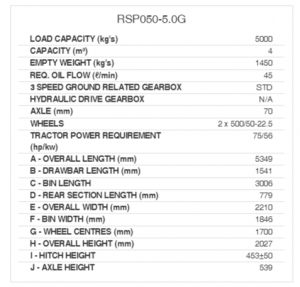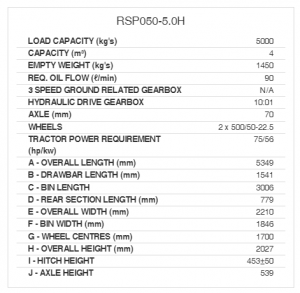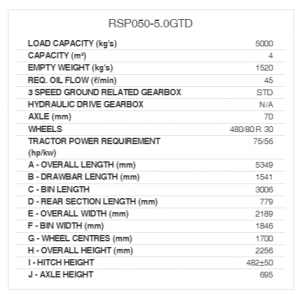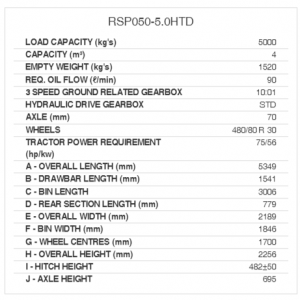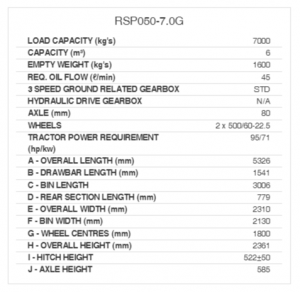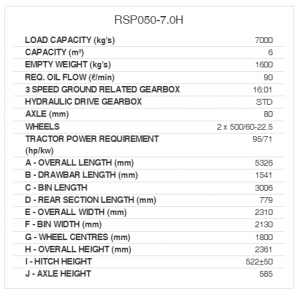 The EconoSpread was created as an economically viable option for the small to medium-scale farmer. Built to spread a full range of materials, this machine can handle anything from extremely low rates of fertiliser to medium rates of organic material, as well as high rates of lime and gypsum. With the ability to control the spreading rate, this equipment is ideal forspreading jobs on pastures, or row crops.
With a welded construction of both sheet and plate metal, together with strong and flexible chassis, the EconoSpread is durable and built to be long-lasting. The high flotation wheels provide added traction, whilst the spinner motors mean the motor speed can be easily adjusted to an optimal spread pattern for the chosen material. Within the range of spreading equipment that Radium Engineering provides, the EconoSpread is the answer to all your small to medium-scale spreading work.